Full Time
Part Time
All - Tillamook County
Hourly Salary: $Depends Upon Experience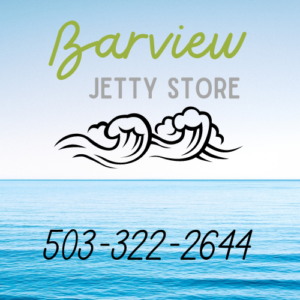 Website Barview Jetty Store
Your Coastal Convenience Store
JOB BRIEF
We are looking for a Cashier and Deli Clerk to manage all transactions with customers accurately and efficiently.
Cashier and Deli Clerk responsibilities include receiving payments and issuing receipts, selling and handling food, keeping track of all cash and credit transactions, receiving and entering product orders, and stocking shelves. To be successful in this role, previous experience in a customer service position and good knowledge of how point of sales systems operate. You should also be available to take evening and weekend shifts.
Ultimately, the Cashier and Deli Clerk ensure all transactions run smoothly and will help us maximize customer satisfaction.
RESPONSIBILITIES
Manage transactions with customers using the pos
Scan goods and ensure pricing is accurate
Collect payments whether in cash or credit
Issue receipts, refunds, change or tickets
Cross-sell products and introduce new ones including deli, grocery, general merchandise. camping, fishing and bait.
Resolve customer complaints, guide them and provide relevant information
Greet customers when entering or leaving the store
Maintain clean and tidy checkout areas as well as deli cases
Clean shelves, product and displays
Face product and keep a supply order list
Restock inventory
Assist Food Manager and Kitchen Staff as needed
Sweep and Mop
Maintain open and closing responsibilities
Possibly cross training in food prep
Other duties as assigned my management
REQUIREMENTS AND SKILLS
Work experience as a Retail Cashier or in a similar role in sales
Basic PC knowledge
Familiarity with electronic equipment, like cash register and POS
Good math skills
Strong communication and time management skills
Strong cleaning and sanitation skills
Customer satisfaction-oriented
High school degree
You must sign in to apply for this position.