Full Time
Part Time
All - Tillamook County
Hourly Salary: $Depends Upon Experience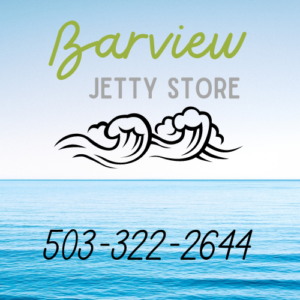 Website Barview Jetty Store
Your Coastal Convenience Store
JOB BRIEF
We're searching for a deli worker/pizza maker that is passionate about food and enjoys working with the public. The ideal candidate will be customer-oriented and able to work on a variety of duties daily. The Food Service Staff member will help customers at the deli counter, which includes making pizzas to order, making sauces, prepping foods, stocking and displaying deli goods, operating slicer and cooking devices, and maintaining safe operating conditions.  The person must be able to obey rules and practices and should be able to manage all food hygiene and safety standards.
RESPONSIBILITIES
Prepare food for deli cases, including hot and cold
Make food to order such as pizzas and sandwiches
Prep sauces, soups, and other food items
Date foods and follow FIFO practices
Clean work areas and stock stations for meal services
Put product orders away
Keep food storage and supply areas organized and clean
Respond to customer queries, make product recommendations and provide samples.
Help customers with food related questions
Weigh, label, package and make products ready for purchase
Clean the work areas and maintain tools and equipment
Coordinate with other staff following all food safety and hygiene procedures according to company policy
Ensure prompt service and high level of customer satisfaction
Assist Cashiers and Managers when needed
Sweep and Mop
Maintain open and closing responsibilities
Possibly cross training in cashiering
Other duties as assigned my management
REQUIREMENTS AND SKILLS
Work experience as a deli employee, prep or line cook, or in a similar role in food sales
Basic PC knowledge
Familiarity with cooking equipment
Strong communication and time management skills
Strong cleaning and sanitation skills
Customer satisfaction-oriented
High school degree
You must sign in to apply for this position.