Full Time
Part Time
All - Tillamook County
Hourly Salary: $15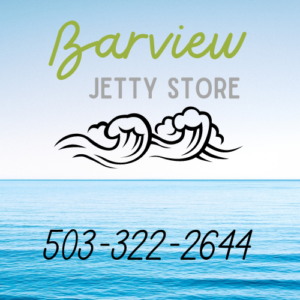 Barview Jetty Store
Your Coastal Convenience Store
Store Associate duties and responsibilities include but are not limited to:
Store Associates complete tasks that support the Store Manager and overall customer base.
They often have the following responsibilities:
Clean the store and ensure products are properly displayed before the store opens.
Organize merchandise on shelves and restock them when they become empty.
Find and retrieve store merchandise.
Advise customers concerning particular products or services.
Perform routine inventory counts and submit reports to the Store Manager.
Carry out other store administrative tasks as directed by the Store Manager.
Upsell to customers through recommendations.
Handle food and alcohol sales.
Additional information:
Our store specializes in general merchandise, fishing and camping supplies, gifts, deli foods and pizza.  Every staff member must feel comfortable preparing and handling foods including meat, selling beer and wine, issuing fishing licenses and learning about our local fishing resources.
18 years and older preferred.
You must sign in to apply for this position.