Full Time
Pacific City
Hourly Salary: $15-$18 / per hour depending on experience, with the potential to make 22 - 30 an hour with tips.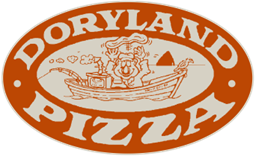 Website Doryland Pizza
Company Summary:
We are the Nestucca Ridge Family of Companies, an organically grown collection of coastal businesses on the pristine North Coast of Oregon, in various adventure-filled towns. Our Family of Companies includes the award-winning Pelican Brewing Company, Headlands Coastal Lodge and Spa, the Inn at Cape Kiwanda, Hart's Camp, Cape Kiwanda RV Resort & Marketplace, Doryland Pizza, Stimulus Coffee + Bakery and a variety of other properties that are dedicated to memory-making experiences for our team members, guests, and coastal communities.
Job Summary:
We are looking for a skilled pizza maker to prepare high-quality pizzas according to customers' orders. The pizza maker's responsibilities include preparing pizza dough, cutting, grating, or slicing various ingredients, and removing pizza debris from the pizza ovens. You should also be able to maintain a clean workstation at all times.
To be successful as a pizza maker, you should ensure that kitchen safety protocol is properly followed.
Qualifications:
Food Handler's Certificate
Food preparation and food handling experience.
Working knowledge of proper food handling procedures.
The ability to follow standardized recipes.
The ability to work in a fast-paced environment.
The ability to work in a team.
Excellent communication skills.
Exceptional customer service skills.
Available to work evening shifts, including weekends
Job Responsibilities & Duties:
Preparing pizza dough, sauces, and various toppings, such as tomatoes, peppers, mushrooms, onions, and meats.
Monitoring the temperature of the pizza ovens as well as cooking times.
Preparing high-quality pizzas according to company recipes.
Monitoring inventory and placing orders for more supplies as needed.
Cleaning workstations before pizza preparation.
Ensuring that all utensils and cooking equipment are sterilized before each use.
Plating or packaging pizzas accordingly.
Managing all food order slips and ensuring that customers' orders are completed in a timely manner.
Disposing of expired or spoiled ingredients at the end of each shift.
$15-$18 / per hour depending on experience, with the potential to make 22 – 30 an hour with tips.
What Nestucca Ridge Family of Companies Has To Offer:
We care deeply about the wellbeing of our team members. Our full-time team members are eligible to receive our robust benefits package, including, but not limited to, medical (company pays 85% of premiums for employees and 30% for dependents), dental, vision, 401(k), paid time off, and employee discounts.
Humility | Agility | Tenacity | Empathy | Entrepreneurial Spirit | Generosity | Optimism
You must sign in to apply for this position.