Part Time
All - Tillamook County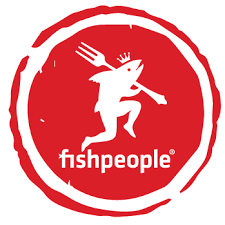 Website fishpeopleseafood.com
Retail help, customer service, seafood, summer job, Fishpeople
Retail Sales Crew/Fishmonger
Do you care about where your food comes from and how it's treated from when it's caught to when it is sold to the customer? Would you like to work for a company that supports fishing families up and down the Oregon and Washington coast? Do you have a passion for good food and sharing your experiences? Do you want to make people happy all day long? Are you willing to learn about sustainable fisheries, seafood and how to prepare? Are you great at customer service and engaging guests? Then Fishpeople is looking for you to join our retail crew at our Garibaldi location. We are looking for team members that can start working 2-3 days week to start with full-time hours Jun-Mid September.
Fishpeople is fueled by a dedication to sustaining fishing communities, stewarding ocean resources and nourishing you. We envision a seafood industry that rewards the many instead of the few. We maintain relationships with folks like us all over the US and all over the world. Some catch wild and some cultivate. Together we want to make a difference. **A family of people that work hard to catch fish, offload fish, protect watersheds, advance sustainable aquaculture, and collaborate with policy makers because they love fish and they want to share that love with you. Do you have previous kitchen or fish processing skills, not necessary but a bonus.
If you are interested in being part of a dedicated crew that works hard and loves what they do then please send a resume to jsheahan@fishpeopleseafood.com or swing by the shop/landing and drop one off.
**Job Requirements ** Approachable, excited to learn about seafood, supportive of small communities and willing to engage and educate our customers on the benefits of our products.
18 years old or older Weekends required please to not apply if not available Fri/Sat/Sundays
Available weekends and evening's till 8pm and occasionally some later special events
Willing to learn and follow proper sanitation and compliance rules
Regular requirement to stand; walk; use hands to finger, handle, or feel and reach with hands and arms.
Required to sit; climb or balance; stoop, kneel, and crouch
Regularly lift and /or move up to 10 pounds, frequently lift and/or move up to 25 pounds and occasionally lift and/or move up to 50 pounds.
Must be able to distinguish shades of color to identify abnormalities and/or defects in food products.
Be able to open and close the shop on your own
Able to accurately close out till and make daily deposits
Benefits
Social environment and getting to make locals and tourists happy on a daily basis
Flexible Schedule
Discount on fresh and frozen seafood
No late evenings
Opportunity to travel to other stores for education
Future growth potential
Rewarding work and management that encourages input and feedback
**Pay is based on experience+tips **
Fishpeople is a certified B Corp
We are part of a community of companies using business as a force for good. Learn more about the B Corp designation at bcorporation.net
You must sign in to apply for this position.