Full Time
All - Tillamook County
Applications have closed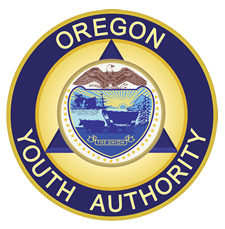 Website Oregon Youth Authority
We help youth change, which in turn helps keep communities safe.
OYA is seeking an Executive Support Specialist 1 to provide clerical support to the facility leadership, youth, and visitors to the Tillamook Youth Correctional Facility (TYCF) in Tillamook, Oregon.
What you will be doing:
Provide confidential administrative support to the TYCF Superintendent.
Process and draft administrative correspondence and prepares various reports.
Establish and maintain TYCF's personnel files.
Conduct purchasing via SPOTS card by following state purchasing guidelines and maintaining proper documentation.
For a complete list of duties and responsibilities, please click here.
Additional Information:
Starting Salary Expectations: $36,264 yearly ($17.43 hourly) to $40,776 yearly ($19.60 hourly); based on qualifications, experience, and internal equity.
Position Salary Range: $36,264 to $57,312 Annual Salary
This position receives annual increases on anniversary date until the maximum of the salary range is reached.
Upon PERS eligibility, employees will receive a 6.95% increase to their base salary and will pay the employee 6% contribution to PERS.
Please save a copy of this job announcement for your reference, as it may not be available for you to view after the job closes.
This position is represented by the Service Employees International Union (SEIU/OPEU). By joining and maintaining your membership with SEIU Local 503, the following benefits are available to you such as:
$2,500 life insurance policy paid for by your union, SEIU Local 503. This policy is in effect if you are an active member.
Up to $200,000 of additional life insurance can be purchased. Up to $100,000 member life, $40,000 spouse and $10,000 child is guaranteed within the first 90 days of new union membership.
Short Term Disability insurance is guaranteed if purchased within the first 90 days of new union membership.
Legal insurance enrollment is available to purchase within the first 90 days of new union membership.
Tuition reimbursement.
What's in it for You?
OYA values our employees. We believe that your time outside of the workplace is as valuable as it is inside the workplace. We offer a competitive benefits package, including low-cost, high-coverage health insurance, generous time-off, and a competitive retirement plan.
Discover more about working in Oregon state government by clicking here.
ABOUT OYA
At OYA, diversity, equity, and inclusion are more than just words on a page. To meet our mission and live our values as an agency, DEI must be at the heart of all we do. We support cultural competence, develop teams and cultivate leaders in ways that are equitable to everyone, especially people of color, those who identify as LGBTQ+, or those from other marginalized communities. We are explicit and intentional as we identify resources that all our youth and staff need to grow and prosper. Our DEI work connects closely with our culture of positive human development, with safe and supportive environments where everyone is held accountable and connected to their community. The end goal is to protect the public and reduce crime by holding youth accountable and providing opportunities for reformation in safe environments.
If you are looking to join a team that values individual and cultural differences, with the opportunity to contribute to youth reformation by enriching our workforce with diversity, OYA wants to hear from you!  People of color, women, and other members of historically marginalized communities are strongly encouraged to apply!
Please take a moment to watch this quick video about Oregon Youth Authority, our team and our culture bit.ly/work4OYA. For more information about the OYA, please visit www.oregon.gov/oya.
How To Qualify:
Three years of clerical/secretarial experience which included:
one year at a full performance level performing typing, word processing, or other generating of documents; and
lead work responsibility or coordination of office procedures.
Courses or training in Office Occupations or Office Technology may be substituted for up to one year of the clerical/secretarial experience.
No substitution will be made for the one year at the full performance level.
DESIRED ATTRIBUTES/APPLICATION SCORING CRITERIA: In addition to your related work experience and education, we will use the attributes below to determine whom to interview.
The person in this position must use sound judgement.
This person must be capable of making good decisions when working with the stakeholder, youth, and families.
This person must be organized and complete tasks in a timely manner.
NOTE: Please ensure you've provided a thorough and updated application as it pertains to the position for which you are applying. Your application materials will be used to determine salary based on a pay equity assessment.  For further information, please visit the Pay Equity Project homepage.
Application Instruction:
1. Complete the application (we will not accept an attached resume in place of a completed application).
2. Resume & Cover Letter: Please include a cover letter that describes your experiences, skills, and knowledge in regards to the desired attributes listed above and why you are the best fit candidate for this position.
3. Complete questionnaire.
4. After you submit your application, be sure to respond to the public records request authorization. This screen will come after you submit and will complete the process. If you are an employee, the public records request task will come to your Workday inbox.
5. If you are a veteran, the task to claim preference will come after the public records request question. Please do not attach your DD214/DD215/civil service preference letter to your application. We will ask you for your documents later in the process.
Caution: If you fail to follow these instructions, including failing to attach a cover letter as described above, we will have to disqualify your application. We cannot consider incomplete or late applications.
Good To Know Information:
Our goal is to be a diverse workforce that is representative, at all job levels, of the citizens we are here to serve. OYA is an equal opportunity and affirmative action employer. All aspects of employment including the decision to hire, promote, discipline, or discharge, will be individualized based on merit, competence, performance, and business need.
We do not discriminate on the basis of race, color, religion, marital status, age, national origin, ancestry, physical or mental disability, medical​​​ condition, pregnancy, genetic information, gender, sexual orientation, gender identity or ​expression, veteran status, or any other status protected under federal, state, or local law." The more diverse we are, the better our work will be.
Applicants with a disability may request a reasonable accommodation to participate in the hiring process. For assistance regarding reasonable accommodation or for alternative format please contact OYA Recruitment at 971-345-1236. Oregon Relay Service can be reached by calling 7-1-1.
Pre-employment Checks:
In keeping with our mission, OYA will conduct a criminal record check, per OAR 416 Division 800, a driving record background check and a vulnerable population abuse and neglect check. Information obtained about an individual is confidential. An individual who refuses to consent to a criminal records/background check shall be disqualified from consideration in the position for which you applied. All applicants are subject to additional pre-employment check(s) such as fingerprint based on criminal records check, pre-employment drug screening and/or education verification as required for the position.
In 2003 Congress passed the Prison Rape Elimination Act (PREA), the first federal civil statue focused specifically on addressing sexual violence in juvenile facilities, jails, prisons, and other facilities.  In recognition of the rights, safety, and well-being of the youth we serve you will be asked specific questions about your background to ensure our hiring and promotion practices comply with the National PREA standards.
All positions in OYA will require the incumbent to serve as a "mandatory reporter" of child abuse.
Visa Sponsorship:
We do not offer Visa sponsorship. If you are hired, you will be required to fill out the US Department of Homeland Security's I-9 form confirming you are able to work in the US. OYA uses E-Verify to confirm that applicants are authorized to work in the United States.