Full Time
Garibaldi
Applications have closed
Annual Salary: $Salary range provided in job posting at www.tbnep.org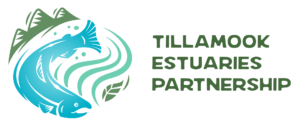 Website Tillamook Estuaries Partnership
We need a great story teller and community motivator.
We do amazing things at Tillamook Estuaries Partnership: for the environment, for wildlife, for our community. So why don't more people know who we are?
We fully admit we do science better than storytelling or tooting our own horn – and that is where you could fit in! We have a goldmine of content – lots of science and metrics – nuggets just waiting to be polished. We need you to help translate our work into meaningful stories that inspire and welcome people to get to know us better. We also need help providing opportunities for people to experience first-hand the connection between the recreation they enjoy and the restoration work we do.
We are recruiting people with at least 2 years experience in communications or marketing plus a Bachelor's degree or higher in environmental/biological sciences, communications, or education OR equivalent experience (See our online job description).
Intrigued? You can read more about the job, the type of person we need to fill the position, and find out how to apply at https://www.tbnep.org/job-communications-&-engagement-coordinator-128.php.