Full Time
Part Time
All - Tillamook County
Applications have closed
Annual Salary: $Salary range provided in job posting at www.tbnep.org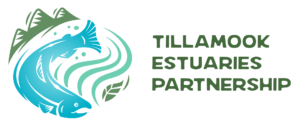 Website Tillamook Estuaries Partnership
If you love working outdoors, have a science background, and want to help the Oregon Coast thrive, this could be your dream job!
Tillamook Estuaries Partnership (TEP) received additional funding through the National Estuary Program thanks to bipartisan support in Congress. We are using these funds to create a new Habitat Monitoring Specialist position. You could help grow our water quality, ecosystem, and climate change monitoring programs throughout Tillamook County.
We are recruiting people with an Associates Degree or higher with specific course work in biological, chemical, or physical science OR two years' professional/military experience in laboratory, field, or other scientific data collection without or without a post-high school degree. Timeliness, strong attention to detail, and ability to follow directions and adhere to protocols are critical qualities for this position.
More information about the job, the type of person we need to fill the position, and find out how to apply can be found on TEP's website at https://www.tbnep.org/job-habitat-monitoring-specialist-129.php.