Full Time
All - Tillamook County
Hourly Salary: $starting at $24.00, DOE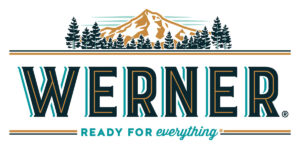 Website wernerjerky Werner Gourmet Meat Snacks
Ready for Everything
PRIMARY PURPOSE 
The Human Resources (HR) Generalist is responsible for facilitating the daily functions of the Human Resource (HR) department including HR processes, communicating with employees and representing the company in all staff matters. This role oversees hiring and interviewing staff, administering pay, benefits, and leave, and enforcing company policies and practices.
ESSENTIAL DUTIES AND RESPONSIBILITIES
Administers various human resource plans and procedures for all organization personnel; assists in the development and implementation of personnel policies and procedures; prepares and maintains the employee handbook and the policies and procedures manual.
Perform routine tasks required to administer and execute human resource programs including but not limited to compensation, benefits, and leave; disciplinary matters; disputes and investigations; performance and talent management; productivity, recognition, and morale; occupational health and safety; and training and development.
Review, track and document compliance with mandatory and non-mandatory training, continuing education and work assessments.
Maintains human resource information system records (filing and organizing documents) and compiles reports from the database, as needed.
Participate in interviews and facilitate the hiring of qualified job applicants for open positions; collaborate with departmental supervisors to understand skills and competencies required for openings; implement new hire orientations.
Conduct or acquire background checks and employee eligibility verifications.
Maintains compliance with federal, state and local employment and benefits laws and regulations.
OTHER DUTIES AND RESPONSIBILITIES
Other duties as assigned.
MINIMUM QUALIFICATIONS AND EXPERIENCE
At least 1 year of related human resource experience, preferred.
Able to handle highly sensitive/confidential documents and maintain the highest level of ethical standards.
Knowledge of federal, state and local employment and benefits laws and regulations preferred, but not required.
Demonstrated ability to prioritize and handle multiple projects, and problem solve with little direction.
Strong leadership, communication and organizational skills.
Excellent interpersonal, negotiation and conflict resolution skills.
Intermediate computer skills and the ability to quickly learn new systems.
Demonstrated ability to effectively communicate (verbal and written) to a variety of audiences.
FULL JOB DESCRIPTION AND ONLINE APPLICATION AT https://wernerjerky.com/pages/careers
You must sign in to apply for this position.